P440 Sweet Spot Mastering Equalizer audio plugin.
You have very likely heard words similar to the following uttered many times about mastering: "it makes the music come to life" or "it is the final polish that transitions into something breathtaking" or "It is like… magic!". The wizardry lies in the hands of the practitioner of course, but surely, as all wizards wield an unassuming yet infinitely powerful device that is a conduit between their mystical knowledge and the physical world, so does the mastering engineer. To the wizard, it is the magic wand and to the mastering engineer, it is the equalizer.
Forget everything you have been taught about "High Passing" frequencies below 30Hz, and welcome to Sweet Tremor boosting infrasonic frequencies! Attenuate frequencies and you end up with a punchier and open sound! Boost frequencies and end up with sweet cotton candy all over your ears! Scream in horror when you check in Plugin Doctor the low shelf at 200 Hz or the high shelf at 2 kHz with a "stairway to heaven" graph, but then melt in your chair when you listen to it- like candy on a hot summer day. Nothing makes sense …visually but your ears tell you otherwise.
P440 Sweet Spot EQ will let you rethink what an audio equalizer can do. P440… your mystical magic wand.
Mastering Equalizer grade.
Organic hardware-like feel & behavior.
3 Band mastering grade EQ combining fixed and proportional Q.
New Tremor circuit.
New Bias circuit.
Innovative Gain Scale dial.
Custom Shelving curves (boost & cut).
LP & HP filters with resonance.
Zero sample latency!
Dual-mono behavior from within the plugin.
All parameters are exposed to your DAW for automation.
macOS: Silicon ready AU, AAX and VST3 formats.
Windows: VST3 and AAX formats.
Linux LV2 format coming soon!
Lunar Lander is INCREDIBLE! Realistic BBD Delay behavior.
Scott is responsible for some of the most head strong electrocore bass-bangers such as Dark Star, Go Bang, Beyond, This is the Sound of Underground and Bad Robot.

Extremely lush melodic plate reverb emulation. I use it when I want to add character to a sound.
Marc Codsi is a composer, multi-instrumentalist, record producer and film composer.
I am stuck on Lunar Lander plate reverb 3- so much cream – Wow!
Composer, producer and performer.
Supported Plugin Formats
AU, VST3, AAX (Apple Silicon ready).
Supported Operating Systems
macOS 10.14+
Windows 10+
Mac
Apple Silicon M1 Native and Intel CPU (Universal 2 Binary)
PC
x64-compatible CPU
System Requirements
Display resolution: 1440 × 900px or 1280 × 960px or higher
Memory: 2 GB RAM
Copy Protection
A one-time challenge & response over the internet. License works on up two separate machines.
For previously authorized computers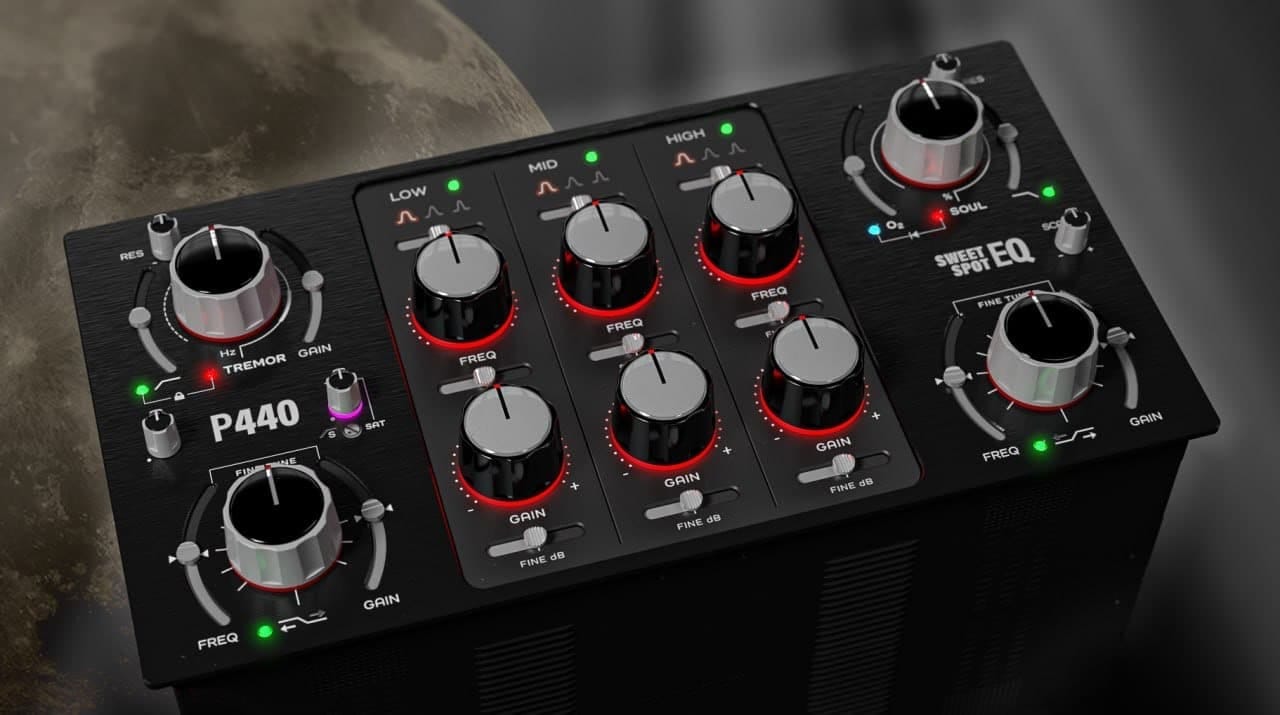 40-Day Free Trial
To start your 40-day fully functional trial for 2 computers, Press the "add to cart" Trial button and complete the checkout. Follow the instructions you will get by email. No dongle required.
With the deep and carefully designed features afforded to this deceptively simple and most powerful device, audio sorcery knows no bounds. P440 seemingly guides itself and intuitively delivers the right magic for each situation, whether that is for use on a track, a group, a stem, a 2-bus or a final mix. With P440, Pulsar Modular continues along its upward trajectory, consistently creating plugins that equal or exceed the quality of hardware.
With every purchase, a free of charge limited production embroidery T-Shirt.