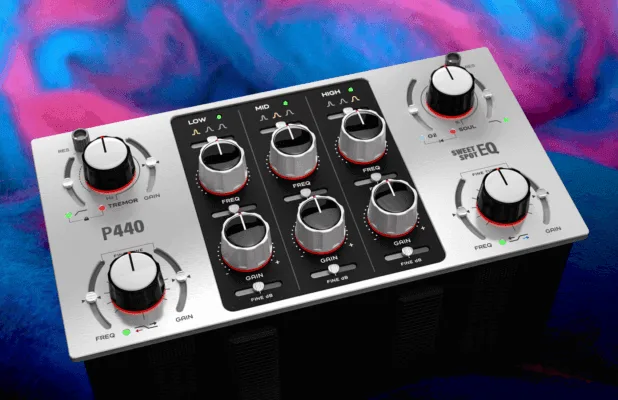 Enter P440 Sweet Spot Mastering EQ… audio sorcery knows no bounds. P440 seemingly guides itself and intuitively delivers the right magic for each situation, whether that is for use on a track, a group, a stem, a 2-bus or a final mix. With P440 EQ, Pulsar Modular continues along its upward trajectory, consistently creating plugins that equal or exceed the quality of hardware.
We would like to thank Mastering Engineer Robb Robinson for collaborating with us and guiding us during the development of the P440 EQ. During the development of this delicate Mastering EQ, we benefited greatly from the clarity of the Ghost Cables we ran between our Lynx Hilo Sound interface and the DYNAUDIO LYD48 powered speakers.
Additional 5% discount to your loyalty tier
Review P440 EQ on the P440 Webpage and we will send you a 5% discount code that can be combined with your loyalty discount tier. The code will be valid till the end of our Hotter Than July sale (July 1-7).
OTHER NEWS
P42 Climax is now v5.5 (no need to deauthorize first)
Upgraded analog behaving circuitry (taken from P440).
Dual-mono and Transformer (TX) are now accessible from the horizontal menu bar.
Re-implemented the SHIFT-INPUT or Output Drive with auto compensation from the MAIN OUT Knob (Locks best in PT, Reaper then Logic and to a lesser extent in Live).
Fixed P42 Oversampling in Steinberg WaveLab Pro.
Updated User Guides.
ZORBA LEAPERS
Any Zorba leapers can email us and ask for a 50% discount on P440, if they wish.
Work on Zorba Soft Synth will restart June 1st.